Hi guys,
This season we are going to use custom helmets for those drivers that want them. This will add a nice personal element to the league.
We will put them in a patch, and then everyone can see each others' helmets.
If you would like a custom helmet, but don't think you are good enough to design one or paint one, just fill in this basic template below, post it in this thread, and I will try to make one for you.
(download it from here:
https://i.servimg.com/u/f48/17/18/85/93/helmet10.png
)
Alternatively I can send you the template but they are complicated to use.
***UPDATE***

(by Sexy Brigadeiro)

If any of you feel more comfortable to work with the .psd (Photoshop) files directly, here's a link to the helmet template files:

mediafire.com ?styb7t3jvb1qqv1

In the zip file you'll see 4 files:

- 2 template files - the ones in which you guys have to draw your helmet.

- 2 files of my Senna helmet - so you guys can see how it looks when it's done.

If you use the Photoshop templates, just PM me or Tom when you're done with your painting and send the files to us by email, so we will convert them to .dds (the format used by the game) and add them to the game.
Here are some examples of helmets I have already painted for the league...
MY HELMET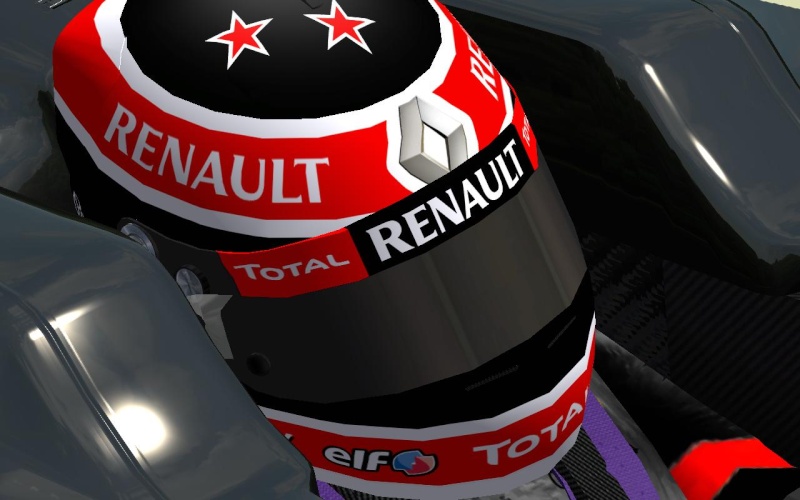 BLACKFOX's HELMET