Hi everyone,
Our 8th F1 season is going to end next Sunday and it is time to get you to know our plans for the 9th F1 season. 
I will now explain all elementary things and all changes about our "new" F1 League which will now be called "
rFR Grand Prix Series
".
MOD:
The mod will be FSone2009 (previously used in Seasons 3 and 4). As well as original 2009 teams, drivers will also have the choice of their own customised team skin (available on 5 chassis) or a classic skin painted by our team. More information about teams can be found further down this thread. A beta download will be avaible in a few days!
EVENT INFO AND NEW RACE FORMAT:
All events will keep the same start time: Sunday at 3pm UK time (with concession of 10 minutes or so for real life F1).
Qualifying will now be a
5 minute
(private) session.
Events now consist of
two race sessions
:
Sprint Race:
After a 5 minute warm up session there will be a
Sprint Race
. The grid will be the reversed result of qualifying. The race distance will be
20%
of the real life GP length. For example at Nürburgring this would be 12 laps.
Feature Race:
Following a 5 minute break (warmup session) there will be the
Feature Race.
The grid will be the proper result of qualifying. This is double the length of the sprint (
40%
of real life GP distance). For example at Nürburgring this would be 24 laps. Our tires are edited well so there will be a variaty of 2 or 1 stop strategies possible!
POINT SYSTEMS FOR ALL SESSIONS:
There will be a Top 15 points system with 1/2 points for the sprint race.
Qualifying:
Pole: 2 - Second: 1
Sprint Race:
12.5 - 10 - 8 - 6.5 - 5.5 - 5 - 4.5 -4 - 3.5 - 3 - 2.5 - 2 - 1.5 - 1 - 0.5; Fastest race lap: 0.5 points.
Feature Race:
25 - 20 - 16 - 13 - 11 - 10 - 9 - 8 - 7 - 6 - 5 - 4 - 3 - 2 - 1; Fastest race lap: 1 point.
CALENDAR:
The season will start at Sunday the 27/09/2015 at 3PM UK time.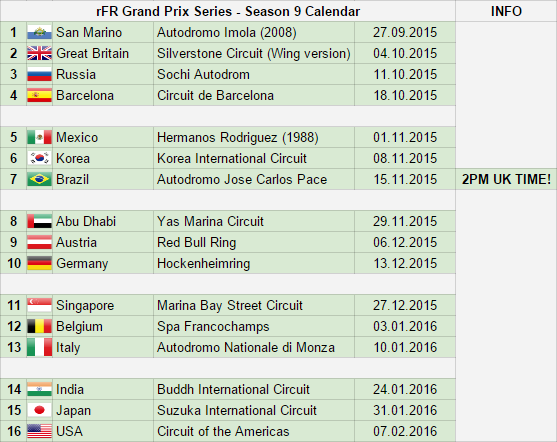 BIG RULE CHANGES:
- Only two tyre compounds will be allowed for each event.
- No mandatory pitstop in the Sprint Race.
- In the Feature Race you must use both dry compounds (unless wet compounds required).
- No refueling
- The advanced area and some other very complex parts in the set ups will be locked.
NEW FEATURES:
RFE weather plug in
: As in our other series, we will use the RFE weather plug in for the first time with randomised dynamic weather. We will give a chance of rain for every GP and while the GP is running the plug in will create randomised dynamic weather changes to it.
RFE tire plug in: You will be able to see on which compound (SS, S, M, H, I, W) your oppinent is visually in lifetime.
PRIZES:
Yes, we will have prizes for succesful drivers this season!
The winner of the Drivers' Championship will receive a 25€ voucher for Amazon. The winners of the Constructors Championship will each get a 5€ Amazon voucher.
Every driver will gather credit over the season. For every Feature Race win there will be a 1€ credit and for every Sprint Race win 0,50€. All credits will be summed up together and will also be payed as an Amazon voucher.
TEAMS:
You can either pick a seat in one of the 10 original teams, one of more than 10 custom made classic skins by Tom or paint your own team!
If you already know your teammate you can tell us your wish directly! Just wait for the teambuilding thread to see all the teams and skins avaible (some of them you can see in the pictures above)
(The blank cars of Brawn, Ferrari, Red Bull and Williams to be painted)
REGISTRATION:
Everyone can register for the season. We have up to 26 slots avaible so (almost) everyone will be able to get a permanent seat. If there are really more than 26 registrations the drivers who already entered GPs will get preffered.
We will not allow nicknames anymore. Allowed variants though are: Alias names like "Alex Hill" and last name shortening like "Arkadiusz K.".
So if you want to register please type an "IN", your full name (if not already known) and if you are a new member post your wish for permanent racing number.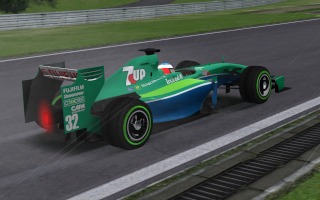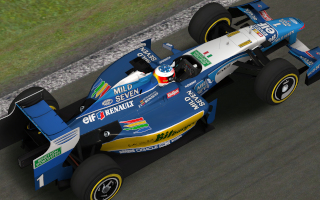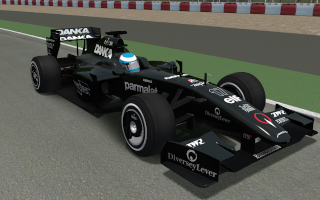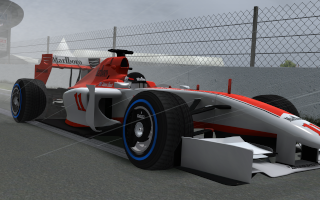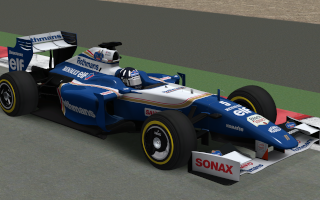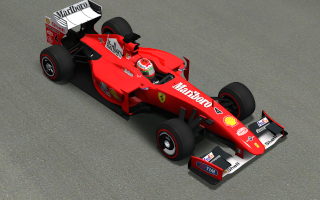 Drivers registered: 26/26 wrote:Adam Bouzouita

Ajdin Barucija

Alex Hill

Andraz Flis

Antonio Hreljanovic

Arkadiusz Kulak

Dario Azevedo

Denis Belarus

Dragos Andrei

Elyess Bouzouita

Eri Bobo

Gustavo Montenegro

Joe Malson

Joe McLaggen

Kimmo Savolainen

Lau Sora

Mac Shepherd

Marco Capacci

Maxim Lashley

Srdjan Marjanović

Steven Mitchell

Shaffiq Islam

Sven Dirks

Svetozar Jovic

Tom McKay

Wesley Morris


Last edited by Sven on 20th September 2015, 10:36 pm; edited 31 times in total